In the early 80s, Jim Schumacher was one of the pioneers of computer irrigation in parks and recreation. That experience combined with Sean Hyduk's landscape architecture has helped Aqua Turf International (ATI) become a leader in commercial irrigation applications serving the largest developers in Florida including Centex Homes, Pulte Homes, Lennar Homes, WCI, and LandMar.
ATI has designed complete Property Owner Association irrigation systems for large developments such as Timber Pines Community – Spring Hill, FL, Founders Club – Sarasota, FL, The Quarry, Madison Park-Naples, FL Southern Hills Plantation – Brooksville, FL and Tern Bay-Punta Gorda, FL.
Sports field irrigation design
In addition to large developments, ATI's broad experience also includes the sports field irrigation design at the renowned Dodgertown, spring training headquarters of the Los Angeles Dodgers in Vero Beach, FL, the equestrian irrigation design for Deeridge Horse Farm and Estate in West Palm Beach, FL and many others.
A shortage of water can result in water rationing which needs to be taken into account when the system is designed. Adequate irrigation may need to be applied on a single day per week during these periods. The use of quality water-efficient products should be incorporated into the design. ATI provides professional water-wise commercial irrigation designs that may not be provided by those less trained or conscious of water conservation.
Landscape irrigation design
Design for Jupiter Church of Latter Day Saints, Jupiter, Florida, USA
Design for Estadio Francisco A. Micheli Baseball Field, Casa de Campo Baseball Stadium, La Romana, Dominican Republic
Irrigation design data samples
Golf Irrigation Design for Royal Golf Marrakech, Royaume du Maroc, Morocco
Golf Irrigation Design for Sanya Cheung Kong Golf Club, Sanya, Hainan Island, China
Golf Irrigation Design for Hainan Olympic Park, Sanya, Hainan Island, China
Landscape Irrigation Design for Ave Maria North Sports Park, Ave Maria, Florida, USA
Athletic Field Irrigation Design for Carifta, Sports Track, Providentiales, Turfs and Caicos Islands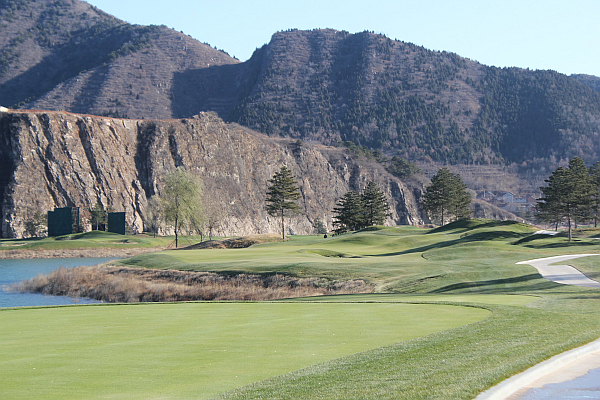 Contact us for any questions on commercial irrigation
Please contact your nearest ATI office if you need more information about our commercial or landscape irrigation services.