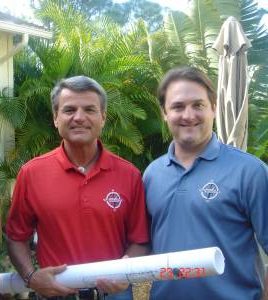 Aqua Turf International, Inc. is an international irrigation consulting, design, and GPS mapping firm founded in 1996 by Jim Schumacher. Irrigation solutions are provided internationally with quality turf and golf course playability as the primary goals, as well as economic and environmental responsibility. Mr. Schumacher draws from over thirty-five years of experience in golf maintenance and construction.
During his career, Mr. Schumacher has served as a Certified Golf Course Superintendent, Deputy Director of Parks and Recreation, and a member of the PGA of America – Dixie Section. Mr. Schumacher is a member of the American Society of Irrigation Consultants (ASIC) and the Irrigation Association (IA) and is a Certified Texas Irrigator. ATI is a member of the Golf Course Builders Association (GCBA).
ATI has designed irrigation systems worldwide and throughout the United States for several notable architects including Nicklaus Golf Design, Gary Player Golf Design, Greg Norman Golf Course Design, Tom Fazio Golf Course Designers, Schmidt-Curley golf Design, Sanford Golf Design, Couples/Bates Design, Powell Golf Design, Signature Design, and many others.
ATI has provided construction management and irrigation consulting on dozens of courses worldwide. Our decades of worldwide experience in irrigation design, construction, and operation provide us the knowledge to be an asset to your project no matter your site challenges or location. Whether your application is the salt water and wind along the coasts, elevation changes in the mountains, or the arid desert we have designed unique systems to meet these difficult challenges worldwide.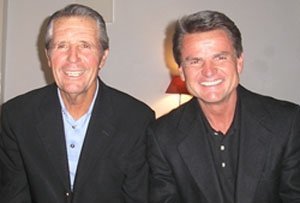 Mr. Schumacher was one of the pioneers of computer irrigation in parks and recreation as well as golf in the early 80s. That experience has helped ATI become a leader in commercial irrigation applications serving the largest developers in Florida including Centex Homes, Pulte Homes, Lennar Homes, WCI, and LandMar.
ATI has designed complete Property Owner Association irrigation systems for such large developments as the Founders Club, Sarasota, FL, The Quarry and Madison Park in Naples, FL, Southern Hills Plantation in Brooksville, FL, and Tern Bay in Punta Gorda, FL. In addition to large developments, ATI's broad experience also includes the sports field irrigation design at the renowned Dodgertown spring training headquarters of the Los Angeles Dodgers in Vero Beach, FL, the equestrian irrigation design for Deeridge Horse Farm and Estate in West Palm Beach, FL, as well as numerous other commercial applications.
ATI's years of experience in Florida and the Caribbean give the firm diverse experience in dealing with limited water, adverse water conditions, reverse osmosis, and other diverse water use applications. ATI designs systems using HDPE pipe as well as PVC in both DIN and US standards based on the needs of the client and site. ATI has many projects utilizing Paspalum turf.
Customer Service
ATI has a diverse and experienced team to assist in a project from start to finish with offices strategically located around the world to best meet your needs.
ATI plots all design and construction plans in color for ease of use, takeoffs, and field installation. The color-coding of the pipe size is very helpful in eliminating errors and assisting the vendors and contractors. Our communications network utilizes a combination of our website and other data transfer options to transmit data directly to or from our offices, your office, the job site, architects, contractors, associates, or project engineers.