Sentosa Golf Club has recently updated its Toro Lynx central control system map, combining the recently renovated Tanjong course with the well-established Serapong. The Serapong Course is renowned for hosting the Singapore Open on the European Tour as well as the HSBC Women's Open on the LPGA tour. We all remember Paula Creamers' dramatic 75' winning eagle putt there in 2014. This year the LPGA relocated to the Tanjong course in grand style with an equally interesting but different challenge to that of the Serapong.
The golf course was constructed by TEHC International PTE Ltd. and the irrigation system was installed by Advanced Tech Irrigation Golf PTE Ltd., both from Singapore. ATI provided the irrigation system design and consulting at the new Tanjong course as well as the recent update to the irrigation system at Serapong. All the work was supervised under the keen eye and assistance of Andy Johnston, GM, and Rodney Mckeown, Golf Course Superintendent.
The updated maps offer Rodney the ability to monitor and manage the irrigation system on both courses from his large screen monitor in his office as well as via either smartphone or smart tablet apps. The large 48" monitor offers plenty of area to view both courses and zoom in for greater detail. In addition to the golf course features all the other in-ground construction features such as sub-air and drainage were also included in the mapping and can be accessed on the big screen. Additionally, each satellite is equipped with a matching color map of each hole to assist during operation and troubleshooting at the satellite.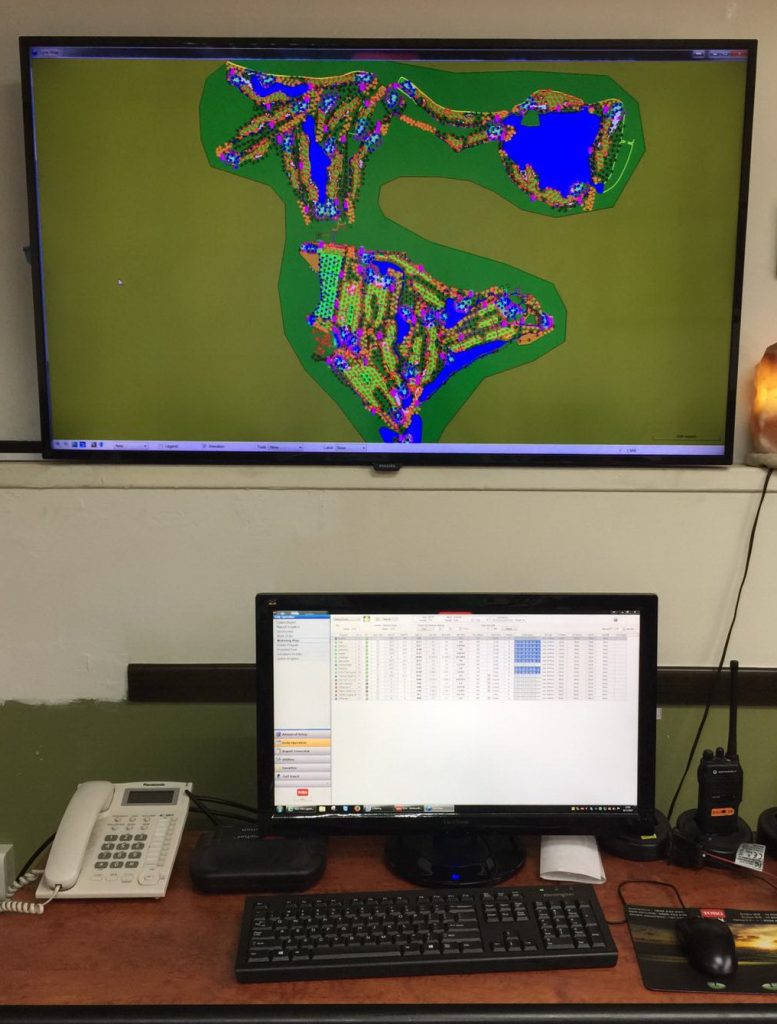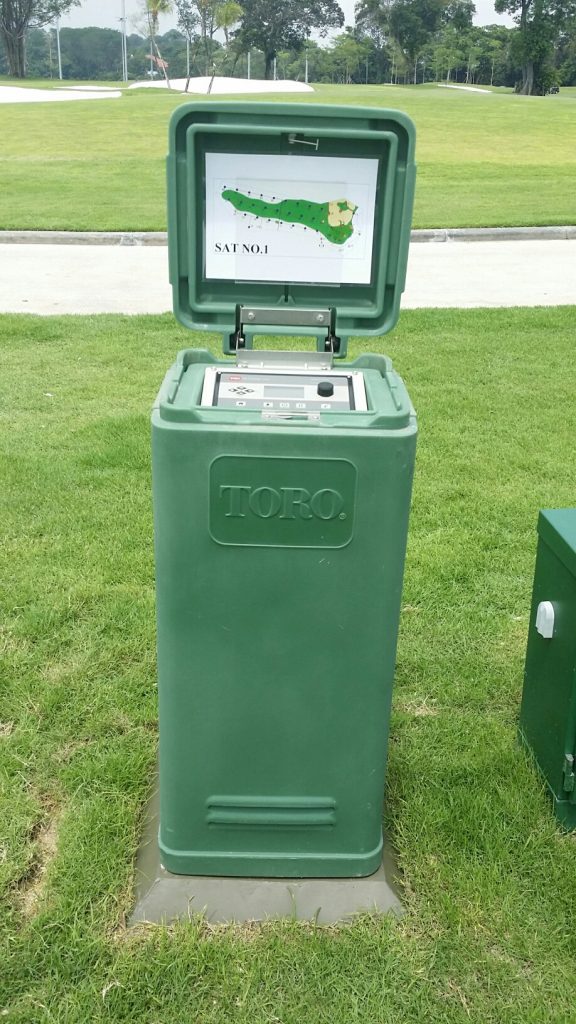 Sentosa Golf Club is truly maximizing its investment in high-quality irrigation technology.
Contact ATI if you are interested in enhancing and maximizing your irrigation control system as well.